Let's party! The Post-Race Celebration at the finish line will be a celebration of all participants – and our U.S. Coast Guard men and women. Cheer on runners as they return to the finish line at Elizabeth City's downtown waterfront. The post-race celebration is open to the public so bring the whole family to celebrate with food, music, and more!
Get ready to race! The Full and Half Marathon start ceremony starts at 7:15am at 508 S. Water Street on the beautiful Pasquotank River. Friends, family and spectators are encouraged to meet runners at the start and get the spirit of the race moving! It's going to be a day full of fun in support of our Coast Guard men and women and we can't wait to see you there. 
Race day kicks off with the start ceremony and then follows the schedule of events below. 
United States Coast Guard Band Saxophone Quartet National Anthem
We're so excited to have the United States Coast Guard Band Saxophone Quartet at the very first in-person race! Not only will the be playing sporadically on race day, they'll be kicking off the big race with the playing of our National Anthem!
HC-130J Hercules Fly Over
 As one of the largest Air Stations in the USCG, Base Elizabeth City is home to the C-130s and all current operational aircrafts at the Air Station in Elizabeth City, North Carolina. This marvelous aircraft is the featured asset on our 2022 finisher medal…so of course we had to have a pre-race fly over!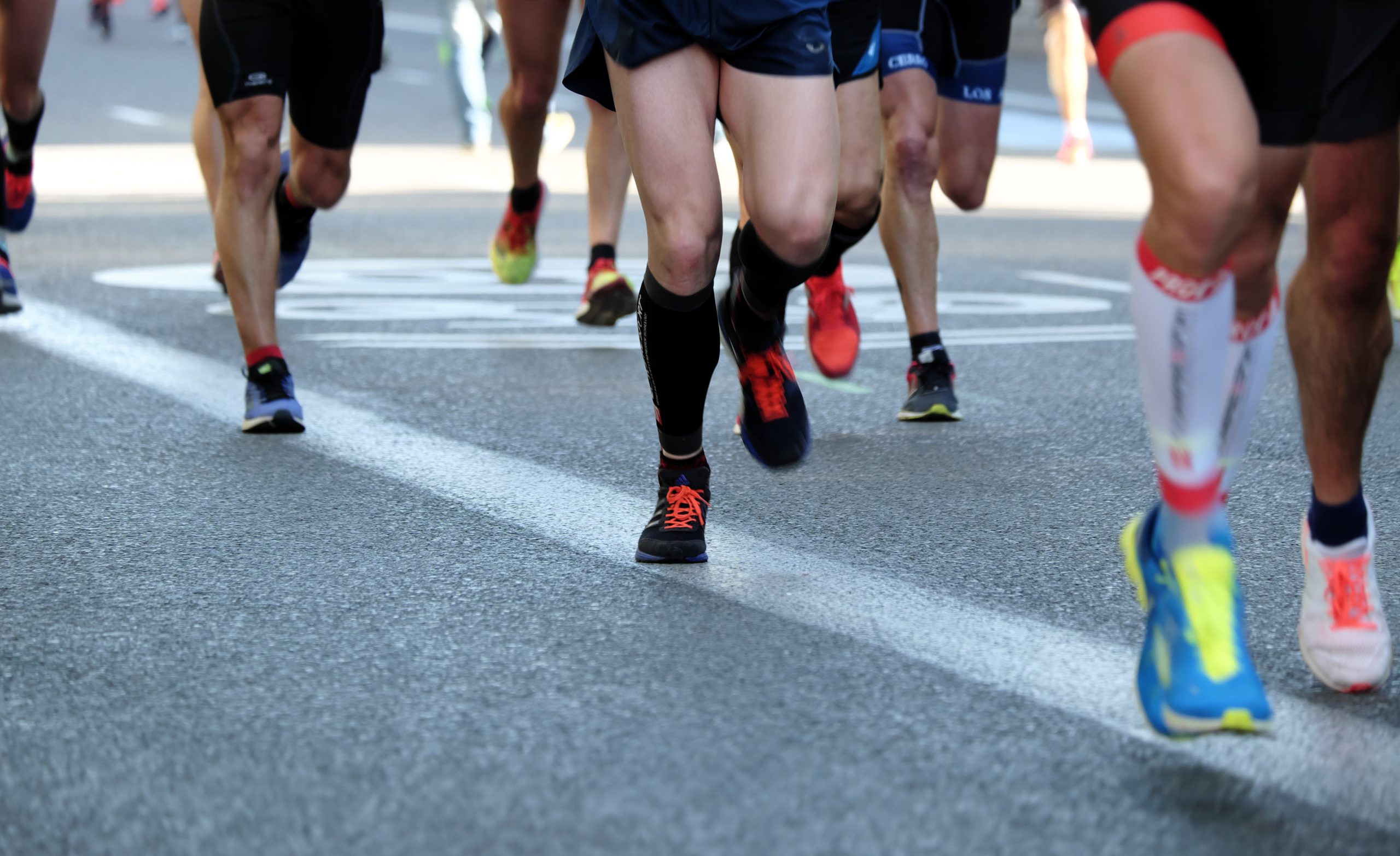 And they're off! The first-ever in-person Half and Full Coast Guard Marathon start at 7:30 sharp! Get your head in the game and get your blood pumping as you complete this legacy race.
You've finished your race, now let's celebrate!
Half Marathon Awards Ceremony: 10:00am
Full Marathon Awards Ceremony: 12:00pm
Our Post-Race Celebration Sponsors, Seven Sounds Brewing Company and Currituck BBQ are offering 1 free beer and BBQ sandwich for all Half and Full Marathon runners! Please keep in mind you must show ID to redeem your free beer or to purchase any additional brews.
Delicious NC style BBQ sandwiches, courtesy of Currituck BBQ, are available for runners and volunteers only. We encourage spectators and visitors to enjoy alternative food options from vendors in the race area or one of our many downtown restaurants.
Each runner has their own designated tear-off coupon attached to their bib.
R&B, Blues, Soul, Rock, Jazz, Funk. These are the musical styles tastefully blended by The Michael Clark Band featuring Tracy Clark — sometimes in the same song! Powerful vocals and tight musical arrangements are trademarks of every performance. This is music you can dance to as well as listen to!
Search and Rescue Demonstration
Members of Base Elizabeth City will demonstrate the bravery and skill it takes to carry out a Search and Rescue Mission right on the riverfront at Waterfront Park. Kids and adults alike can marvel at the helo overhead and getting a glimpse of a Coasties day at work.
Reward yourself with all-you-can-eat BBQ, catfish bites, shrimp, mac & cheese, coleslaw & more topped off with live music & drinks from our Post-Race Celebration Sponsor, Seven Sounds Brewing Company! Tickets include one beer/wine/drink, additional drinks available for purchase. Advanced ticket sales only, $30 per person. Get your tickets here.
Check out the different U.S. Coast Guard Operational Boats and Vehicles spread around the race area for cool photo opps and tours
Say hi to Coastie the remote-controlled tug boat!
Bring the kiddos, or embrace your inner child, and get your face painted
Check out our Food Trucks in the Sponsor/Celebration Area
Pamper yourself after the race at the Recovery Zone: USO and An Athlete's Edge